Meet Luis Iglesias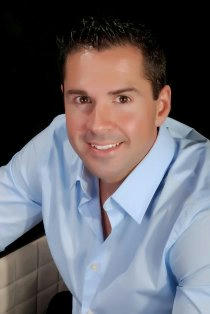 In addition to being one of South Florida's top producing real estate brokers, Luis is the founder of Iglesias Realty Group. Iglesias Realty Group is highly regarded as one of the nation's leading Luxury/Sports & Entertainment Real Estate firms based out of Coral Gables, Florida.

Luis has an extensive background in the Real Estate industry holding previous licensing as a Property Appraiser and Mortgage Broker. Luis believes his years of experience holding licensing in the Appraising, Financing, and Real Estate industries in Miami, have and continue to allow him to offer his clients a well rounded realtor, who not only meets, but exceeds all expectations set forth by his clientele.

Throughout the years, Luis has successfully established a prestigious portfolio of clients. He is one of Miami's most accomplished and respected realtors. Luis has gained the admiration and trust of his clients by showcasing an ability to achieve optimal results. He has been able to do so, by incorporating his extensive knowledge of the real estate market, keen negotiation skills, unmatched marketing ability, and an unparalleled network of contacts.

Luis' buyers and sellers not only benefit from his personal portfolio of clients, but that of Iglesias Realty Group. Iglesias Realty Group currently represents numerous Athletes, Celebrities, Entertainers, & other prominent individuals locally, nationally, and worldwide.

Born in New York, Luis was raised in Miami where he holds a Bachelors of Business Administration in Marketing from Florida International University. Luis is armed with solid communications and interpersonal skills to establish and maintain rapport with clients within the English & Spanish speaking communities.
Back to Top